The ALS Medicare Resource Line is operated by Patient Advocate Foundation (PAF) in partnership with ALS Association. This program is part of the MedCareLine Case Management division, an extension of PAF Case Management that focuses on certain health conditions, treatments , or groups of people.
About Patient Advocate Foundation
Patient Advocate Foundation (PAF) is a national 501 (c)(3) non-profit organization which provides professional case management services to patients with chronic, life threatening and debilitating diseases.
Established in 1996, Patient Advocate Foundation assists patients who have been diagnosed with serious illness overcome healthcare access barriers. PAF provides in-depth assistance through personalized case management, financial support, and connection to critical community resources. PAF serves uninsured and insured patients across the country at no charge to help overcome and resolve insurance-related and financial obstacles that impact care.

Patient Advocate Foundation has been consecutively recognized as a 4-star charity by Charity Navigator, the country's premier independent charity evaluator. For more information about Patient Advocate Foundation visit www.patientadvocate.org.
About ALS Association
Established in 1985, The ALS Association is the only national non-profit organization fighting ALS on every front. By leading the way in global research, providing assistance for people with ALS through a nationwide network of chapters, coordinating multidisciplinary care through certified clinical care centers, and fostering government partnerships, The Association builds hope and enhances quality of life while aggressively searching for new treatments and a cure.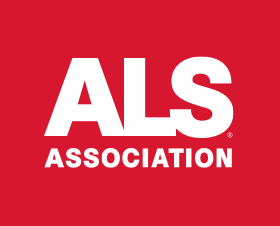 As the preeminent ALS organization, The Association leads the way in research, care services, public education, and public policy — giving help and hope to those facing the disease. The Association's nationwide network of chapters provides comprehensive patient services and support to the ALS community. The mission of The ALS Association is to discover treatments and a cure for ALS, and to serve, advocate for, and empower people affected by ALS to live their lives to the fullest. Download our full mission toolkit.